Business Spotlight
Welcome New Member: Keys Dance Academy
Inspiring Creativity Through Motion
KDA offers dance and acrobatic instruction to students of all ages and skill levels. KDA provides students with a safe and comfortable atmosphere where they can learn technique and choreography in a fun setting.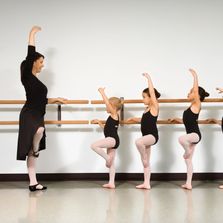 Instructors with Experience
KDA's professional instructors provide a safe, supportive, and inspiring environment where the student will learn proper technique and discipline in a fun, friendship building classroom. Our goal is the bring the best out of every student and teach skills that last a lifetime.
Studio Rental
If you are interested in renting the studio, please feel free to contact our Director at jamie@kdastudios.com or by phone (305)735-6956.